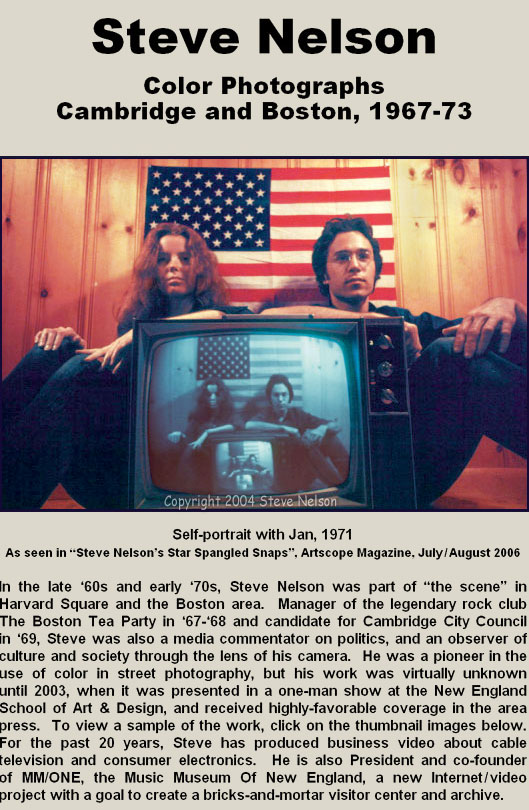 To see more photos by Steve go to:
For a pictorial history of Harvard Square (including more of Steve's photos) go to:


Color photographs by Steve Nelson of Harvard Square, Cambridge and Boston, 1967-73.
Copyright 2006 Steve Nelson. All rights reserved.
No images on this site may be copied or reproduced in any form without permission.